OUR TEAM
TERANCE
Our resident Olympic Weightlifting coach, Terance is a master of movement.
Focusing on the journey rather than the destination, he is someone that emphasizes on proper technique and functionality enabling his clients to fulfil and reach their potential in their fitness journey in a holistic manner.
JAIME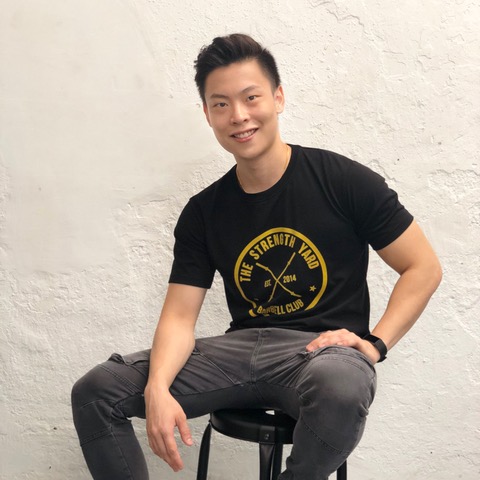 Having been passionate about athletics his whole life, Jaime started his journey in Bodybuilding;
but discovered his interest truly in Strength training and has been Powerlifting ever since.
His training methodology revolves around fundamental proven principles that needn't be too complicated.
He is a fervent advocate for using the right technical models over mindlessly getting through workouts, emphasising the importance of balancing injury prevention and performance enhancement.
CHARMAINE
"Always make a total effort, even when the odds are against you."
With her great passion in the world of sports, Charmaine has developed a high sense of adaptability to new challenges in life that constantly expands her endurance limits.
Charmaine's passion is to be able to help people achieve their goal in fitness through the understanding of their own mind and body, unlocking each individual's true potential.
RANDALL
"You are never too old to get strong." A phrase used commonly by Randall.
His journey started when he was overweight and managed to cut 30kg in his 1st year of strength training and has stuck to it since.
Not just talking the talk, he walks the walk by still being an active powerlifting competitor at 46 years of age
and he doesn't plan on stopping anytime soon!
He attributes his longevity in the sport to his clinical approach in training, prioritising building the proper foundation before anything else.
SERAPHINA
Seraphina has been a sports enthusiast since her teenage years.
Some of her sporting accolades include competitive dragonboating and endurance racing before she caught the bug of strength training.
Believing to push herself to be the best she can be, Seraphina is an avid competitor in the national scene,
clinching regular podium finishes in her category.
As head coach of our Progressive Strength Classes, she strongly believes in the importance of technique and form before progression,
as well as the right mental approach to training.
IAN
The sharpening of the mind and body through the pursuit of strength and fitness" is the methodology of training and coaching that Ian adopts.
With his experience in the strength sports of powerlifting as well as strongman training, Ian is an advocate of purpose driven training,
seeking to assist others in deriving the best results and performance from hardwork as well as methodical and efficient programming.