PERSONAL TRAINING STRENGTH CLASS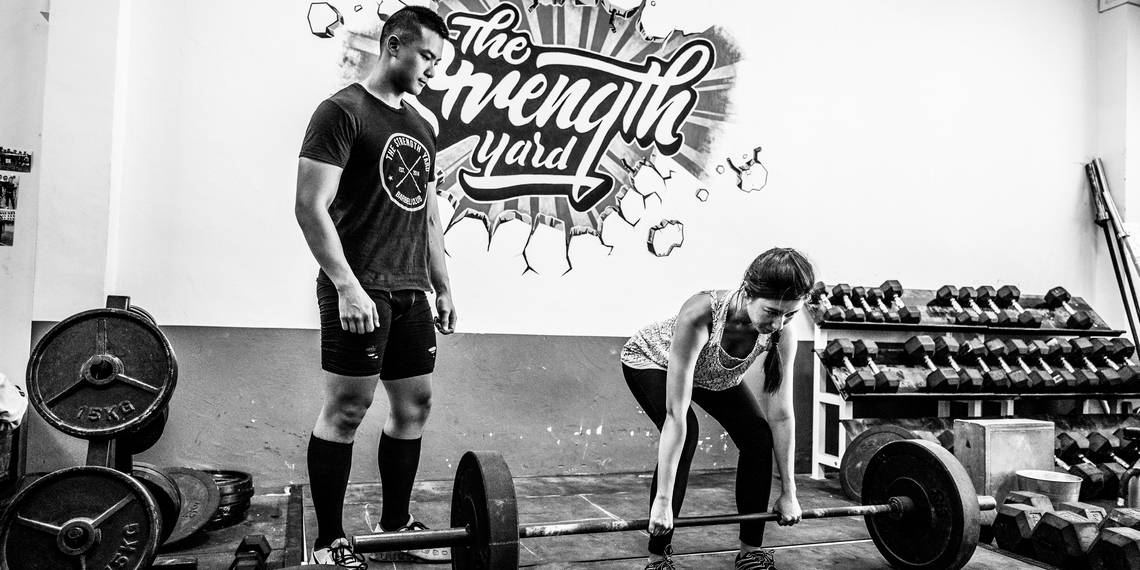 PERSONAL TRAINING
(1 TO 1 PRIVATE)
Results Based Training On Your Schedule
Trust us to help you achieve your fitness goals, small or large.
Why should you consider personal training?
It's expert training, on your schedule.
Whether you train one-on-one or as part of a privately booked group,
Our experienced training staff will customize a program for you that fits your unique goals and busy schedule.
PROGRESSIVE STRENGTH CLASSES MEMBERSHIP
(GROUP CLASS)
Prefer to train with like minded people?
Our Progressive Strength Classes Membership is perfect for you.
Master Compound Barbell Movements to help you get Functionally Stronger and better in your everyday life.
This class is suitable for Beginners (both male and female of various age groups) and is an ideal option for people who are looking to become functionally stronger or to kickstart their Powerlifting Journey.
Progress is individually tracked and your training program is scaled to your proficiency.
WHY OUR CLIENTS LOVE US