PROGRESSIVE STRENGTH CLASSES MEMBERSHIP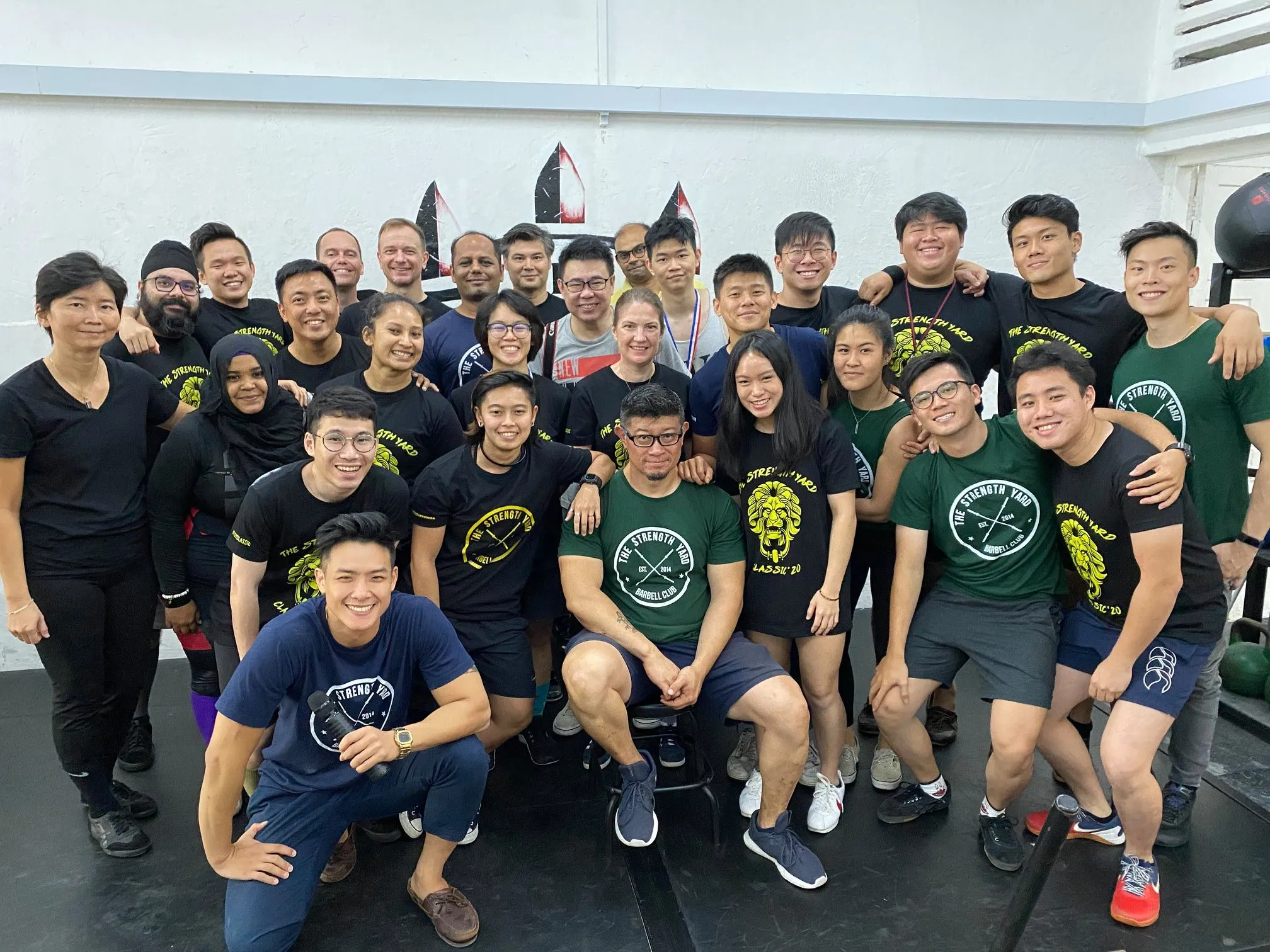 PREFER TO TRAIN WITH LIKE MINDED PEOPLE?
Our Progressive Strength Classes Membership is perfect for you.
Master Compound Barbell Movements to help you get Functionally Stronger and better in your everyday life.
This class is suitable for Beginners (both male and female of various age groups) and is an ideal option for people who are looking to become functionally stronger or to kickstart their Powerlifting Journey.
Progress is individually tracked and your training program is scaled to your proficiency.
→ Weekly Programs Scaled To Your Proficiency
→ Form And Technique Focused
→ Train With Like-Minded People
→ No Obligations Month To Month Payment
→ Unlimited Open Gym Card Access (6AM – 12MN)
PRICE PLAN
*Interest Free Instalment Plans Available Via Atome Or Grab Paylater For Annual Payment Plans
STUDENT
*Interest Free Instalment Plans Available Via Atome Or Grab Paylater For Annual Payment Plans
*There will be a $20 admin fee and $50 card deposit.
*Click HERE for the Terms and Conditions
CONTACT US NOW TO LEARN MORE ABOUT THE CLASS OR SIGN UP
HEAR IT FROM OUR MEMBERS
The coach is an excellent coach and is very clear on how to make sure you're lifting safe. Definitely gave me confidence to start. Thank you! 10/10 stars for you. - Jiaying.Y

The coach is a very meticulous instructor who gives detailed feedback and cues. Ended the session with an open q&a session that was very helpful! Concentrated on squats and strict overhead press this session; she mentioned that she'll be covering deadlifts and bench press in another. -M.Wong

Great class to join if you're a beginner in lifting! Basic compound lifts are taught (squat/bench press or deadlift/OHP). The instructor keeps the explanation simple for beginners to understand, such as in explaining the movement, cues, what to watch out for, etc. Even if you're more advanced or experienced, it's good to practice and learn the proper techniques / forms, and the instructor is happy to answer questions about lifting. - Steffie.V

There's no better place to be if you wanna learn to barbell properly. The coach keeps a watchful eye on form plus she drops great tips and knowledge bombs along the way. Worth it 10/10 - Joshua.L

Engaging class! Learnt compound movements (squat and bench press). The coach gives clear instructions and examples, so the class is easy to understand. She is also an observant instructor, notices your weaknesses and provides constructive feedback. In addition, she's very knowledgeable. Overall I really enjoyed my time and I feel that I've learnt the cues to improve my form. Thanks for the class! - Shawn.L

Coach taught us good form to perfect bench press and squats effectively. Good fundamental class for all. - Rachel.T

Great class to learn basics like squat and bench press, the coaches seemed very knowledgeable! - Shawn.T

Only 2 of us in this class. Good emphasis on technique and form, which I found very useful. No lifting heavy at all, which is great because then it doesn't detract from the focus : proper technique. Came away with lots of technical details and stuff to work on. Today's class was on 2 of the 4 basic fundamental barbell lifts : squats and overhead presses. Hope to go for another class on the next 2: bench press and deadlift - Joanne.L

Superb class. Very technical and personalised to your body proportions and comfort. I felt an immediate improvement in the feel of my deadlift and bench press. - Jen Ming.L

The coach is attentive and knows her stuff! Gave a lot of value-added advice and FAQs too. - Shirlyn.N

Coaches are very friendly and actively correct your form and technique so that you get the most out of the exercises. Good coach:student ratio as well. I like the structure of their conditioning classes, which are well thought out to help us improve. - Vanessa.L

The coach was very thorough with teaching the 4 basic movements and correcting my form. Good beginner class to learn how to lift safely, thanks! - Deborah.L
Looking for 1 to 1 Personalized Coaching Service instead? Click the button below to find out more!